ASC Week | Meet our Physician Superheroes!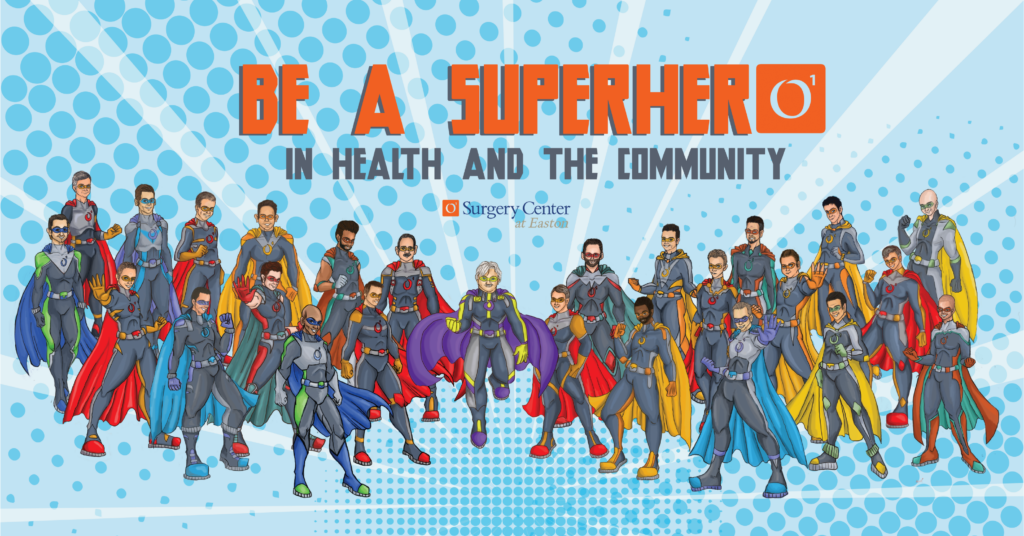 It's a bird. It's a plane. It's our incredible team of physician superheroes keeping pain and injury at bay so our patients can look forward to brighter tomorrows! 
We love this illustration from our friend Leah Dimel. Can you spot your favorite physicians? Whether in scrubs or capes, we think our physician team is pretty SUPER – and ASC Week gives us an opportunity to thank them for all they do for our associates and our patients.
Did you know? The Orthopedic ONE Surgery Center at Easton is owned and operated by some of the region's leading orthopedic and musculoskeletal physicians. Our group specializes in all aspects of orthopedic surgery and physical medicine and rehabilitation, including: sports medicine, upper extremity, foot and ankle, neck and spine and even total joint replacement.