ASC Week | The real superheroes? Our patients!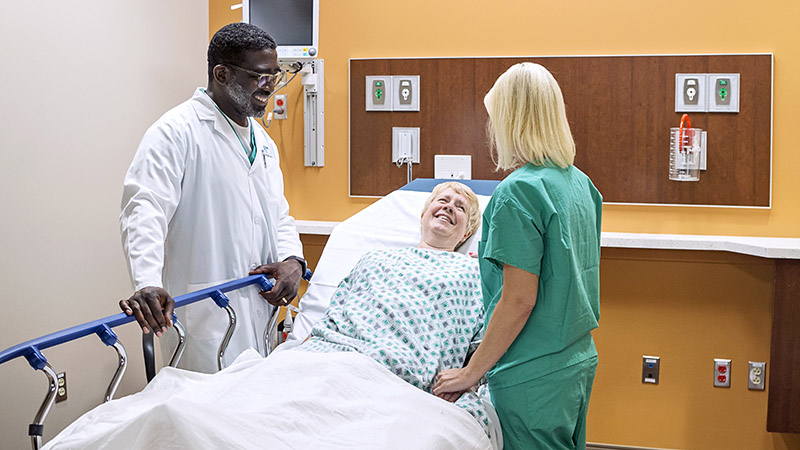 ASC Week wouldn't be complete without thanking and celebrating our incredible patients! You are the real SUPERHEROES! We've watched you battle pain and injury with more determination than any Marvel hero! It is our greatest inspiration and joy to support you before, during and after as you work toward a better tomorrow!
Because our patients are the real heroes, it is our privilege to provide them with the best possible care. In fact, when asked to rank overall impression of surgical experience, 97.8% of patients who completed the survey gave us 5 stars!
Here's what some of them had to say about their experience with us.
"Every member of the staff was incredibly kind and had my best interest as their number #1 priority! No offense, I hope I don't come back soon, but if I had to, I would choose this staff for any surgery!" – Bethany, Surgery Center Patient
"I had a random conversation with the Concierge about how I missed drinking Diet Coke in the morning, and when I woke up from surgery there was an ice cold Diet Coke just waiting for me. So personal and kind!" – Surgery Center Patient
"You treated me like I was as important as a family member. You truly care for your patients and it shows. I appreciate all that you did for me. Thanks for being a caregiver that cares." – Surgery Center Patient
I was there for a total right hip replacement. Every single person who interacted with me made me feel welcome and at ease. I was the last patient to leave but never felt rushed. I would definitely recommend this Surgery Center to anyone!" – Beth, Surgery Center Patient